A clean sweep.
The quality of your forage is always on our mind. Our machines are intelligently designed and well-engineered to give your field a clean sweep.
Continuously lubricated rotor drive assembly for professionals.
The swathing transmission is located in a rugged cast housing (rotor drive assembly) which is filled with oil and hermetically sealed. So the core component of the LINER is protected from soiling and thus maintenance-free. The cam roller bearings and all moving parts run smoothly in an oil bath, with virtually no friction. This provides optimum lubrication for maximum service life. Depending on the number of tine arms, they can be mounted on up to three bearings.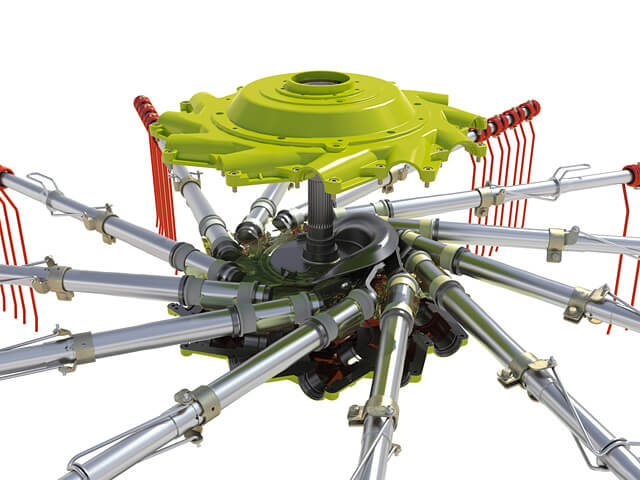 The CLAAS spheroidal graphite iron cam track.
High performance under all conditions – its spheroidal graphite iron construction gives the cam track the strength required to withstand any load. The large diameter and the gentle rise of the cam roller bearings minimise the thrust forces from the turning momentum. As a result, the tine arms operate smoothly, giving a clean raking action without material fatigue, even during periods of prolonged use.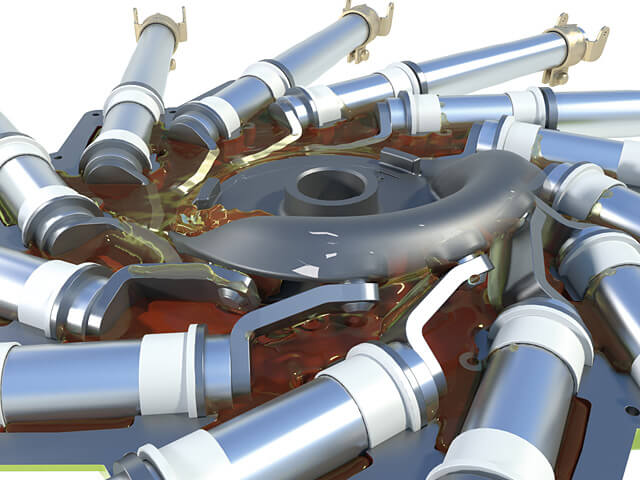 Drive and maintenance.
The drive train of the LINER is externally mounted and easily accessible. An auxiliary gearbox with an intelligent gear ratio transfers power to the rotors. This guarantees optimal rotational speed and minimum fuel consumption. Depending on the model, an overrun function as standard and the individual rotor lock ensure maximum reliability. The LINER is an incredibly low-maintenance machine, with a 250-hour lubrication interval for the universal joints of the drive shafts, and a 50-hour interval for the tractor drive shaft.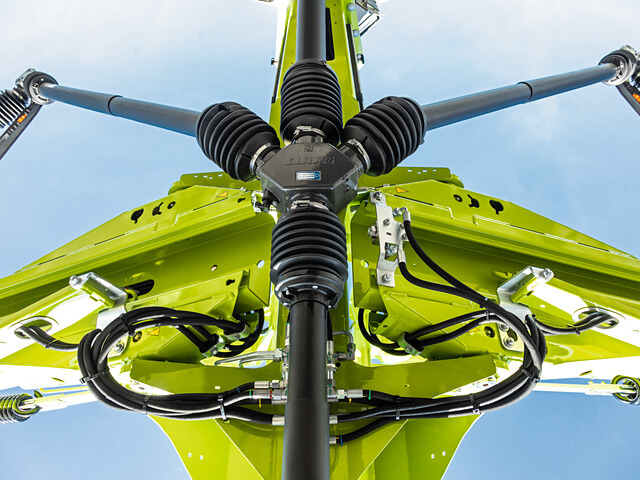 PROFIX tine arm attachment system.
In the event of a collision, the tine arms deflect at a predefined bending point to provide optimum protection for the rotor drive assembly. The bent tine arms can then be replaced.
The patented PROFIX fastening bracket makes it very easy to change the arms. The 20-spline shaft on the tine arms ensures a perfect fit with zero play, while arrows indicate the optimal plug-in position.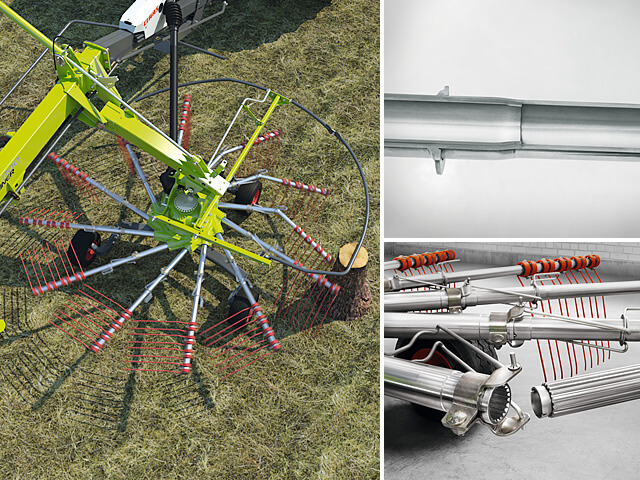 JET effect.
During lifting, the front section of the rotor is raised first and during lowering, the rear chassis wheels touch down before the front wheels. This prevents the tines from digging into the soil and keeps the harvested crop clean.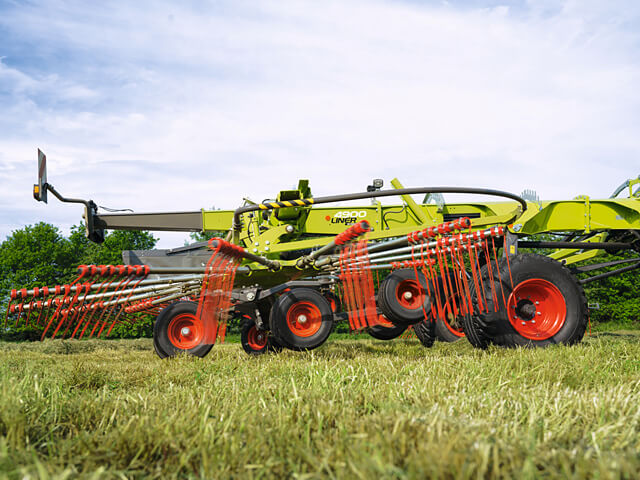 A tidy job – thanks to silage tines.
CLAAS has been using the double-angled silage tine for over 20 years. The specially shaped 9.50 mm thick tines are bent at an angle of 10° at the end to ensure a clean pick-up – they gather up the forage gently and without contamination.